You arived here on
at
You are now listening to "Unchained Melody" in tribute to our lost melodians.


RICKY NELSON and FRIENDS........
THE plane crash that killed John Denver was the latest in a series that has robbed pop, rock and country music of some of their greatest singers and musicians. There was even a time when so many musicians died on a single day - February the 3rd, 1959 - that singer Don McLean called it "the day the music died" in the '70s hit called "American Pie".
But since the deaths of Buddy Holly, Richie Valens of "La Bamba" fame and the Big Bopper in that crash, air accidents have claimed the lives of several other major stars, including soul's Otis Redding, country's Patsy Cline and blues guitarist Stevie Ray Vaughan.
| | |
| --- | --- |
| The irreplaceable RICKY NELSON | The experimental aircraft Denver was piloting crashed into the Pacific Ocean off Monterey Bay, California, on Sunday evening but his body was so badly mangled that police had to get copies of the singer's fingerprints flown in from Colorado to identify him. Denver, an experienced pilot, was not flying to a show, but in the popular music industry, where air travel is often essential in a cross-country tour with shows hundreds of kilometres apart, there has been an unusually high death toll of entertainers. |
It all began in the early years of aviation in August 1935 when America's favourite comedian and humourist Will Rogers perished in a plane crash. Then, during World War Two, band-leader Glenn Miller's plane was lost in a fog over the English Channel in 1944.
The nascent rock 'n' roll world suffered perhaps its biggest blow on February 3, 1959. That night, a plane carrying Buddy Holly, Ritchie Valens and J P (Big Bopper) Richardson went down in a driving storm near Mason City, Iowa, en route to a show.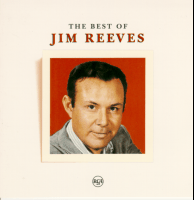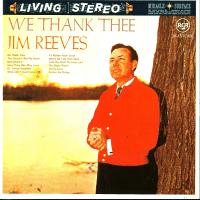 The Unforgettable deep, smooth, golden voice of
JIM REEVES ........I hear the sounds of Distant Drum ...........
Holly was only 22 and his string of hits, such as "Peggy Sue" and "That'll Be The Day" only spanned 22 months. But his influence on rock 'n' roll has lasted ever since.
Valens whose hit "La Bamba" has been recorded time and time again, was also on Holly's ill-fated Beachcraft Bonanza. He was only 18 and had recorded three top-50 hits.
The Big Bopper was 29 and had a huge country hit with Chantilly Lace.
Country music had its share of grief - no more than on March 5, 1963, when singer Patsy Cline died in a plane crash near Camden, Tennessee, at 31. Her hits included "Crazy" and "She's Got You" and country's hottest new star Le Ann Rimes has named Cline as her biggest influence.

A year later, on July 31, 1964, country star Jim Reeves, whose hits included "Welcome To My World" and "He'll Have To Go" was killed in a light-plane crash near Nashville, Tennessee.

And in March 1991, country star Reba McEntire's manager and seven members of her band were killed in a crash near San Diego, California. King of soul Redding Ottis died in a crash in Wisconsin on Dec 10, 1967, along with members of his band Bar-Kays. His biggest hit, "Sitting in the Dock of the Bay", representing a change in direction for the R & B artiste, had been released just three days earlier.

Ritchie Vallens

Jim Reeves
Rock's crash victims include Jim Croce, who died on Sep 20, 1973 in a crash near Natchitoches, Louisiana. He had a string of hits, including "Time in a Bottle".
And singer Ronnie Van Zant and guitarist Steve Gaines of the country rock band Lynyrd Skynyrd were killed on Oct 21, 1977 in a crash near McComb, Mississippi. On New Year's Eve 1986, Ricky Nelson died in a crash in Dekalb, Texas. He had been in the rock vanguard in the late '50s with hits such as "Travelling Man" and "I'm Walking". He had grown up on television in the popular '50s show "The Adventures of Ozzie and Harriet".
RICKY NELSON died on New Year's Eve of 1986.

One of the biggest losses occurred on Aug 27, 1990 when Stevie Ray Vaughan, one of the greatest modern blues guitarists, was killed in a helicopter crash in East Troy, Michigan. Vaughan, 35, and four others were killed hours after playing a Guitar Greats show. Eric Clapton and Robert Cray, who also played in the show, had left on a separate helicopter,.

On Oct 25, 1991, legendary rock promoter Bill Graham, who put on shows at San Francisco's famous Fillmore and New York's Fillmore East, was killed when his helicopter hit electrical lines and crashed in Vallejo, California.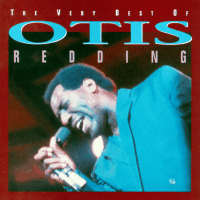 Ottis Redding and Buddy Holly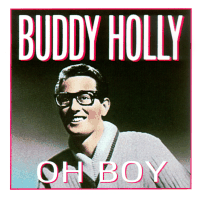 Buddy Holly's All-time Favs - "Peggy Sue" and "Everyday"
FOR

on Elvis Presley, please

.
on John Denver, please

.
of a Devoted Mother, please

.

This Page was created on 19th October 1997 and hosted by

hermanet