The time in the sunny island Republic of Singapore now is

You should be hearing the tune "The Long And Winding Road" now if you have Real Audio installed in your browser. If you have not,
you can get REAL AUDIO here for free.
This is the page where you will find all the connections which may interest you, some are for leisure surfing while others are informative and will come into good use when the needs arise!

SINGAPORE YELLOW PAGES
Let Your Fingers Do The Walking!
---
---
WELCOME TO THE SINGAPORE ON-LINE TELEPHONE DIRECTORY

---
---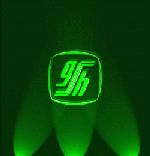 SINGAPORE GENERAL HOSPITAL
---
---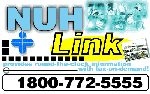 NATIONAL UNIVERSITY HOSPITAL
---
---

The Place where you can have a good bite at Italian foodfare.
---
---
And this is the place where you can have finger-licking goodness of American-franchised food.

Please go to "MY COMMUNITY SERVICE PAGE (2)" for more community services !
Created on 1st March 1997 and hosted by

hermanet